Gortys • Festos • Matalla
This tour is a successful combination of cultural and natural elements and it takes place in one of the most beautiful landscapes of Crete. In the valley of Messara, one of the most fertile areas of Crete, lies what was once the capital of Gortys. It was famous because of the six gigantic inscribed stone tablets of the 5th century B.C., the first written European laws. This is also where the oldest church of Crete is, the basilica of Saint Titus and according to the myths, here was conceived by Princess Europa and the god Zeus the later master of Knossos, King Minos.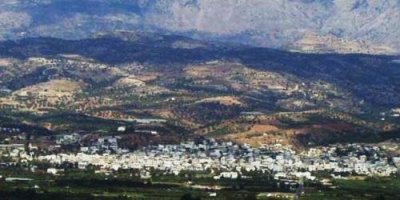 The palace of Festos, the second biggest one, nestles upon the hill offering an amazing view of the imposing Ida peak, the Asterousia Mountains and the valley of Messara. As opposed to Knossos, this palace was left untouched after the excavation.
You will be given the opportunity to have lunch and to swim at Matala, what was once the harbor of Gortys. Matala became well known as a meeting spot of the hippies during the 70ies. They used the prehistoric caves at the beach as residencies. This is also where, according to the legend, Zeus transformed into a bull with the Phoenician king's daughter Europa on his back after crossing the sea. Today, it is a renowned summer resort.