Cultural Life & Entertainment
Heraklion's long history and cosmopolitan character is reflected to its rich cultural life throughout the year. A wealth of cultural events from music & dance recitals to theatrical performances, to lectures, to art exhibitions and much more are hosted in the many private or public places that the city offers.
The major cultural event in Heraklion is the summer cultural festival, organised by the municipality. It is a three-month extravaganza of music, theatre and dance, both of Greek and foreign performers. Most concerts take place outdoors at several outdoor theatres which have been created out of the bastions of the Venetian walls, adding to the scenery of every performance.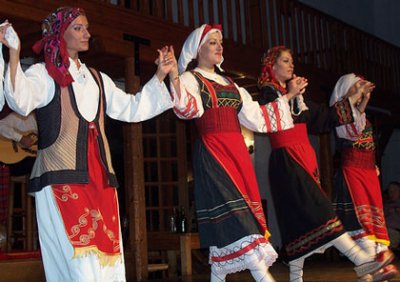 As far as entertainment goes the options are almost unlimited. There are plenty of restaurants, family taverns, luxury café - snack bars, traditional coffee shops (Kafeneia), music halls with traditional Cretan or Bouzouki (Rebetica songs), discos, small pubs and music bars, either indoors or outdoors, open throughout the year and frequented by visitors and locals alike.